Who will judge the teams?
Teams will be judged by who supported this project: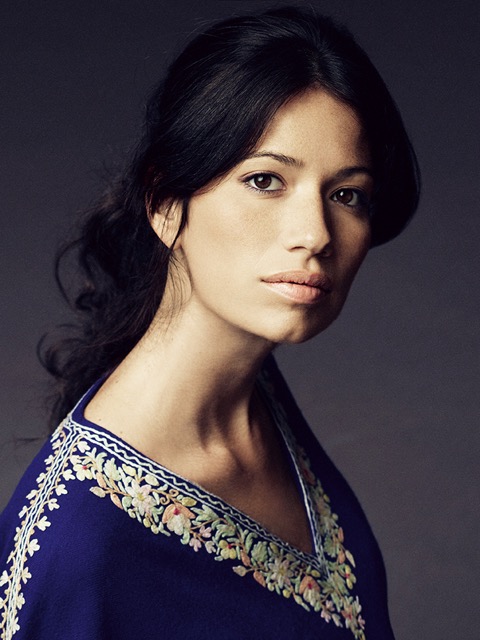 Giada Lubomirski (@ecoshaker)
ECOSHAKER is a social media, educational, and community-building platform created & founded by Giada Lubomirski in 2014. Throughout Giada's journey, ECOSHAKER has collaborated with various organizations, schools, artists, designers, National Parks, & politicians to support education and action surrounding Environmental destruction and devastation around the globe.
Ecoshaker's formula is simple: Create Awareness, Provide Education, Support Transformation, & Harness & Ignite Responsibility through action which in turn creates SOLUTIONS.
Along with her husband, vegan activist and world renowned fashion photographer, Alexi Lubomirski, Ecoshaker is able to expand and bring forth an impactful "call to action" to the fashion industry & other creative international outlets. The ultimate goal is to URGENTLY "act now" & create solutions for the Climate crisis at hand, which is not only impacting human life, especially marginalized global communities, but the environment and all animal species and life around the world.
Alexi
Lubomirski
A world-renowned photographer that specializes in fashion and portraits, Alexi Lubomirski has curated the covers of Harper's Bazaar and Vogue worldwide. He photographed some of the most famous Hollywood stars, capturing iconic images of Leonardo DiCaprio, Brad Pitt, Julia Roberts, Selena Gomez, Angelina Jolie, Penelope Cruz, Kate Winslet, Natalie Portman, Jennifer Aniston and Nicole Kidman, to name a few. In 2018, Lubomirski had the honor of being chosen by Kensington Palace as the official photographer for the engagement and marriage of Prince Harry and Meghan Markle. Lubomirski published two photographic books and a book of paternal advice dedicated to his children titled "Princely Councils for a Happy Life". Lubomirski is a devout vegan and is also a world ambassador for the humanitarian organization Concern Worldwide, to which he donates all the proceeds of his books.
Alejandro Durán
Alejandro collects the international trash that washes up on the Caribbean coast of Mexico and transforms it into aesthetic yet disquieting art works that wake us to the threat of plastic pollution. Through photography and installation his long-term project, "Washed Up: Transforming a Trashed Landscape", examines the fraught intersections of man and nature, revealing the pervasive impact of consumer culture on the natural world. Durán also engages audiences through environmental, community-based art-making and speaking engagements. Durán received many awards during the past year for his artwork and commitment.
Doug Perrine
Doug Perrine is a photo journalist that specializes in marine wildlife. His photographs have been reproduced in virtually every major nature and wildlife publication in the world, as well as in innumerable calendars, posters, greeting cards and other graphic topics. He is the author of seven books about marine life and dozens of magazine articles. His photography is also exhibited in museums, aquaria, and art galleries around the world. He has won prestigious awards, including the grand prize in the BBC / Natural History Museum Wildlife Photographer of the Year Awards.
Ami Vitale
Ami Vitale is an American photojournalist and documentary filmmaker, based in Montana. Vitale's photographs have been published in National Geographic, for which she is a contract photographer. She is also a Nikon Ambassador. In 2009, after shooting a powerful story on the transport and release of one the world's last white rhinos, Ami shifted her focus to today's most compelling wildlife and environmental stories. She is a founding member of Ripple Effect Images and is on the Photojournalism Advisory Council for the Alexia Foundation Currently based in Montana. She frequently gives workshops throughout the Americas, Europe and Asia.
Zia Suarez
Zia Suarez is a South African that was born and raised with Spanish heritage. Zia has spent most of her life on the coast of South Africa developing a deep love for the ocean, beaches and wild natural landscapes. She attended Nelson Mandela University where she received her Bachelor's degree in Architecture. She also holds a Masters degree and wrote her thesis on "Social Housing Problems in Ecologically Sensitive Areas in South Africa." This required major research into rainwater catchment areas, endangered species, river and ocean pollution and wetland devastation due to lack of proper site investigation and poorly constructed housing systems. Simultaneously, she developed a deep interest in social media, photography, travel and decided to pursue her passion in content creation for sustainable and environmentally ethical brands on social media. After seeing the devastation caused by plastic over consumption wherever she went, she started taking solutions to the problem to her social media, by creating awareness, doing volunteer beach clean ups and organizing beach clean up events in South Africa.
Bette Booth (@SplashTrash)
Bette Booth is a lifelong lover of the sea and environmental activist whose life was changed on a Caribbean vacation when she was devastated by the amount of plastic she found on the beach and in the ocean. She began making art out of the beachcombed plastic to try to create something positive out of something very horrific and to use it to promote dialogue and action around plastic in our oceans and what we can do to make a difference. She found that artists around the world were doing the same. She created the International SplashTrash ArtExpo to promote and connect these artists who are harnessing the power of their art to save the oceans. Currently the ArtExpo has 250 artists from 48 countries and is still growing! The top five winners of the Plastic Hunt  "Art with Trash" competition will be featured in the ArtExpo.